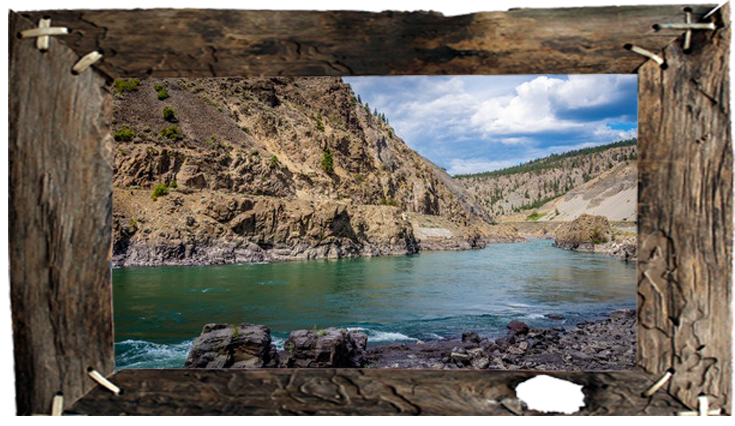 Fraser River: As one of the most stunning of the Canadian Heritage Rivers System, the Fraser River represents a natural & human heritage as significant as any other river in the world. The Fraser flows a remarkable 1300+ km course to the ocean and drains one third of the area of the province. It is the 10th longest river in Canada and the river's volume at its mouth is 112 km³ each year (about 800,000 gal/s or 3550 cubic metres per second).
Early History: On June 14, 1792, the Spanish explorers Dionisio Alcala Galiano and Cayetano Valdes entered and anchored in the north arm of the Fraser River, becoming the first Europeans to find and enter it. The existence of the river, but not its location, had been deduced during the 1791 voyage of Jose Maria Narvaez, under Francisco de Eliza.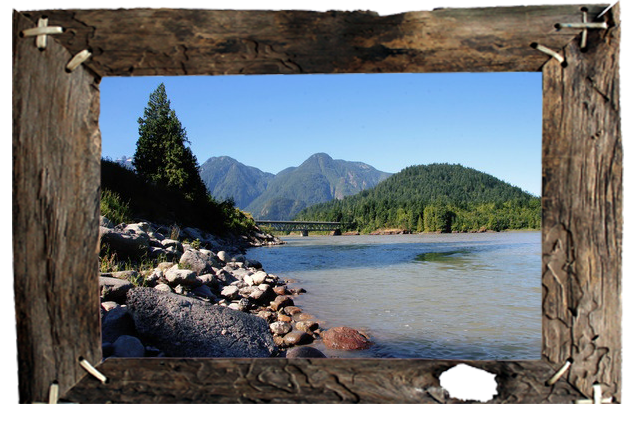 The upper reaches of the Fraser River were first explored by Sir Alexander Mackenzie in 1793, and fully traced by Simon Fraser in 1808, who confirmed that it was not connected with the Columbia River.
In 1828 George Simpson visited the river, mainly to examine Fort Langley and determine whether it would be suitable as the company's main Pacific depot. Simpson had believed the Fraser River might be navigable throughout its length, even though Simon Fraser had described it as non-navigable. Simpson journeyed down the river and through the Fraser Canyon and afterwards wrote, "I should consider the passage down, to be certain Death, in nine attempts out of Ten. I shall therefore no longer talk about it as a navigable stream". His trip down the river convinced him that Fort Langley could not replace Fort Vancouver as the company's main depot on the Pacific coast.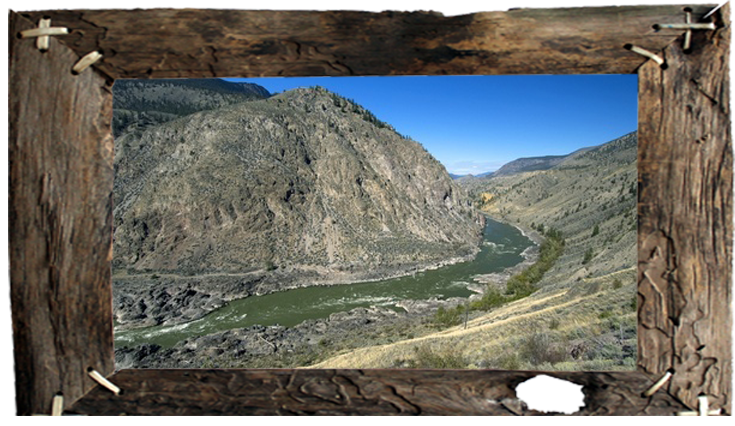 Much of British Columbia's history has been bound to the Fraser, partly because it was the essential route between the Interior and the Lower Coast after the loss of the lands south of the 49th Parallel with the Oregon Treaty of 1846. It was the sites of its first recorded settlements of Aboriginal people the route of multitudes of prospectors during the Fraser Canyon Gold Rush and the main vehicle of the province's early commerce and industry.
Fishing on the Fraser: The Fraser River is the most productive salmon fishery in the world. Occupied by First Nations for thousands of years, the river is rich in fish, wildlife, vegetation and history. The Fraser River salmon run attracts fishermen from all over the world. Spring salmon and chinook run May to December with sockeye salmon arriving late August and finally steelhead from November through to March.
At Pirate Island Fishing Charters, we offer guided fishing on the Fraser River for salmon & sturgeon. We have over 15 years of exploring the Fraser River by riverboat and successfully fish the top gravel bars on this famous river. Our fishing guides are never sub-contractors, and are fully licensed.