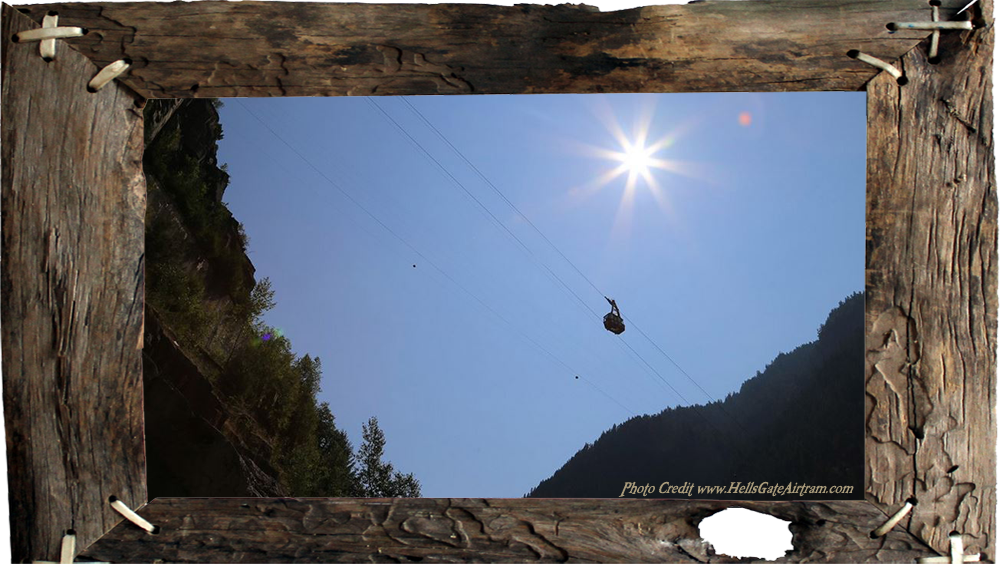 The following information is intended to provide an overview of attractions in Hope & the Fraser Canyon. Information containted below is from Tourism websites and credits plus website links are provided.
Hope: Edged up against the Coast and Cascade mountains just a 90-minute drive east of Vancouver, and a three-hour drive from Seattle, Hope (pop. 7,000) is a gateway destination to British Columbia's most diverse scenery.
Hiking, fishing and flightseeing are as much a part of Hope's natural heritage as are its iconic chainsaw carvings that reference its logging history, festivals that celebrate its early trading days and gold rush pioneers, and its network of parks, rivers and pathways that preserves its history and wildlife. http://www.hellobc.com/hope.aspx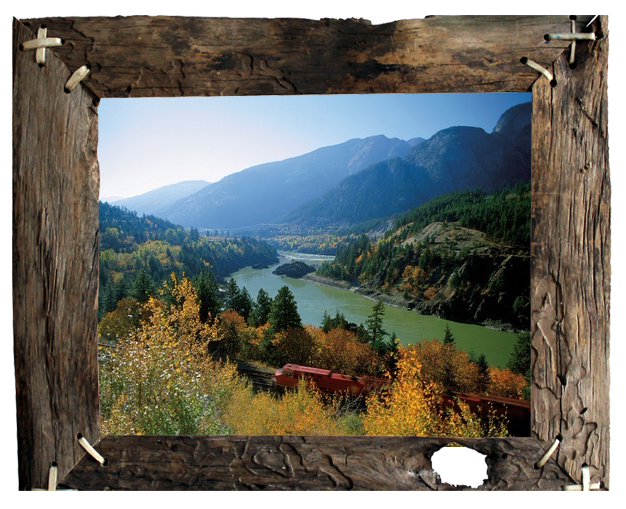 Surrounded by so many diverse landscapes, Hope is an outdoor adventurer's paradise.
Meander through the farmlands of the Fraser Valley, drive up the desert-like Fraser Canyon with its historic sites (part of the Ranchlands & Rivers Circle Route), or explore the lush, rain forested parks.
Activities include fishing, geocaching, mountain biking, swimming in alpine lakes, whitewater rafting, skiing – even flightseeing, as well as festivals that celebrate Hope's rich heritage and Aboriginal art galleries such as Ruby Creek and Muskwa Gallery.
The mountains and rivers characterize Hope's diverse hiking experience. There are easy trails that meander past the town's iconic chainsaw carvings and beside Hope's excellent riverside golf course, special walks for Rambo fans (this is where First Blood was filmed), as well as strenuous climbs to mountain tops.
Hells Gate Airtram: Come and experience the awe-inspiring views and the exhilaration of being suspended over the immense power of the Fraser River. Hell's Gate Airtram is a safe and exhilarating adventure for the whole family. (Information Provided by http://www.hellsgateairtram.com/)

Gold Rush Hiking Trails: Many hiking trails are a part of the Trans-Canada rail system or the old Cariboo Gold Rush Trail. A favourite is the abandoned Othello-Quintette Tunnels in the Coquihalla Canyon Provincial Park. It's an easy gravel trail from the parking lot to the old Kettle Valley Railway bed, now transformed with trestle bridges over the river and through five tunnels cut through sheer granite.
Flightseeing: The pastoral back roads in and around the Hope Airpark are relatively flat for easy bike riding, and stopping to watch the gliders ride the winds against Hope Mountain might tempt more adventurous souls to try an orientation flight or heli-tour.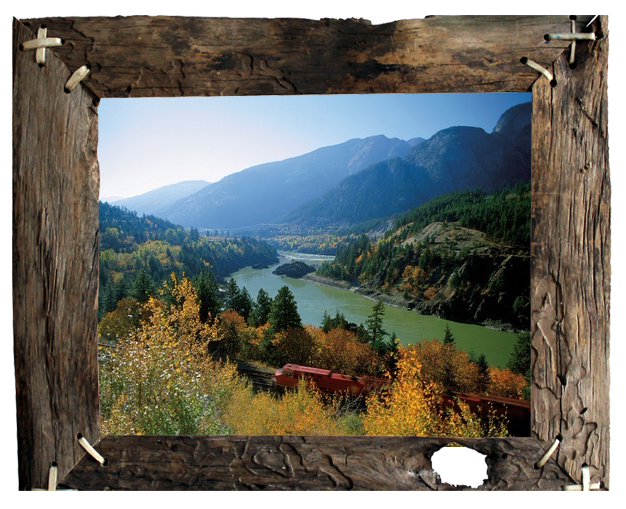 Mountain Biking & ATVing: Mountain bikers, motorcross and ATVers should head for the abandoned mine pit at the end of Nickel Mine Road where they can kick-up all manner of dirt along challenging downhill trails and jumps. BC Buggy's dune buggies are just as fun, either as self-drive adventures or as a guided tour in the back country.
Geocaching: Geo-cachers take note. Hope is the start of Route One, The Pathway to Gold, in the geo-cache program: Chasing the Butterfly. There are some 150 treasures to be found between Hope and Barkerville. For more information and co-ordinates, pick up a booklet at the Visitor Centre.
Wildlife & Bird Watching: Eagles, osprey and salmon are always a marvel to see in their natural habitat. During the salmon runs, hundreds of eagles cling to trees along the banks of Fraser River and it's not unusual to see a black bear searching the shores for food.
The parks, especially, are home to various flora and fauna, some rare or endangered, and there are approximately 200 species of birds to enjoy, starting with the Blue Heron sanctuary on Greenwood Island, right across from Hope.

Fishing: Fishing is abundant. The Fraser River runs with salmon which swim up the Coquihalla and Skagit rivers to spawning channels, while alpine lakes and fast moving creeks are full of rainbow trout. Anglers must be self sufficient in terms of tackle and transport and although Hope has no guiding services, staff at the local outfitting shop are always up to speed on current hot spots, fishing regulations and licenses.
Rock Hounding: When water levels are low, rock hounders arrive in force, combing the gravel bars of the Fraser and Coquihalla rivers to see what the massive summer watersheds have revealed.
With more than 600 different rock types to be found, many of them semi-precious, hounders look for green and black nephrite, rhodonite, BC's famous jade and even garnets. Pick up a rock-guide from the Visitor Centre, purchase gear and get the low down on gold panning. Since many areas such as provincial parks and native reserves are restricted, a safe bet for hopeful prospectors is at the mouth of the Coquihalla River and 7th Avenue and Wardle.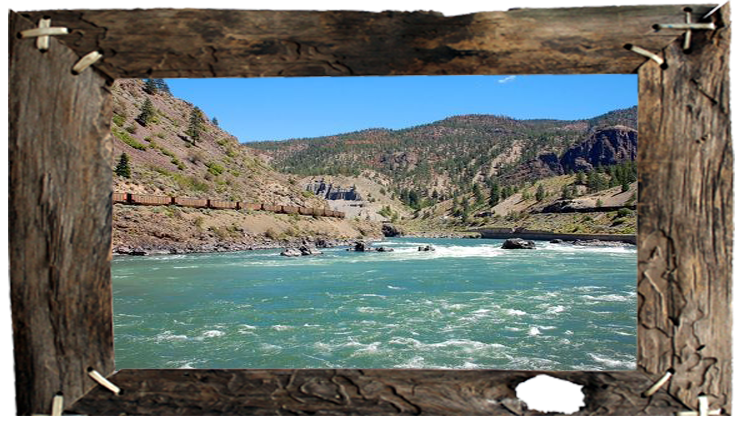 Winter Activities: With Manning Park and Hemlock Valley within a half hour drive, Hope is a good base for these two very different mountain playgrounds. The forcus is on family-oriented fun; each offers a variety of outdoor activities.
Driving Routes: Check out Hope's limitless hiking, fishing, swimming, whitewater rafting, geocaching, and flightseeing opportunities along various driving routes. Learn more about driving routes through Hope here: Driving Routes.
For more information on things to do around Hope, drop by the Visitor Centre (919 Water Ave).
The Fraser Canyon is located only 2.5 hours from Vancouver British Columbia and is known for dramatic landscapes, and some of British Columbia's richest historical experiences. Your adventure begins in Hope, British Columbia and follows the scenic trans Canada highway through Historic Yale, Hell's Gate, Boston Bar, Lytton and beyond. Explore the Fraser Canyon and discover the birthplace of British Columbia.
For more information please visit these websites: